Mission
The music education programme of the Salon Krenek is especially designed for schools and focuses on children and young people between 6 and 18 years. Ernst Krenek's music serves as an associative source for explaining styles of composition, experiencing musical structures and encouraging participants to develop their own creative ideas.
Thereby a bridging to the HERE and NOW occurs: how can we connect to the life and music of Krenek? Do any points of contact exist? Furthermore, composers, together with the participants, are invited to take a look at Krenek from their own perspective. Art forms such as dance and live-animations are also part of the Salon Kreneks's education programme to offer a wide spectrum of means of expression to young people. This meets Krenek's understanding: He viewed himself not only as a composer, but also a writer and librettist, and he even enjoyed painting.
The Salon Krenek offers workshops, which – depending on the age group – are held for 2-5 hours on 5 consecutive days. The workshop weeks are concluded with a presentation – more of a recap of the creative process than a concert. The education programme aims to spread Krenek's work to the public on the one hand, and on the other hand to enhance young people's musical awareness and thus encourage them to discover their own creative potential as inventors.
The Salon Krenek uses various methodological approaches in the workshops: musical material itself as well as extra-musical themes that played a major role in the life of Krenek, such as homeland, identity, emigration, etc., may serve as a starting point.
Workshops
On the way
Composition workshop from 8 years
Would you like to enjoy a train ride into the mountains or a flight to New York? We pack our suitcases and start on a musical journey to known and unknown countries. Travel utensils and maps are ready, trains, cars, ships and airplanes provide the inspiration for the final project that will be presented at the end of the workshop week.
Krenek is known as a frequent traveller who loved trains and timetables. In 1938, he was forced to leave Austria and set off for a new world. From that time, travel became a part of the composer's life. His experiences during these travels frequently became a part of his compositions – e.g. in the 'Santa Fe Timetable'. Much of this serves as the impetus for our workshops.
Organisers:
Veronika Grossberger, music educator
Sophia Goidinger, violin
Duration:
2 lessons each on 5 days
The secret kingdom (Das geheime Königreich)
Workshop from 8 years
'Das geheime Königreich' op. 50 is a fairy-tale opera by Ernst Krenek from the year 1927, adapted for children. The story is about a king who becomes tired of his position and withdraws to the woods, where he finds his true kingdom.
After an introduction to Krenek and his musical work, the workshop organisers take various scenes from the opera and work with the pupils thematically, musically and with dance. The power balance between people and king – as the basic subject of the fairy-tale – is discussed and interpreted in class. The pupils create their own music and dance sequences, and this results in a mosaic of various scenes.
Organisers:
Veronika Grossberger, music educator
Katharina Weinhuber, choreography
Duration:
Depending on the age, 1.5 – 2.5 lessons each on 5 days
Future music
Workshop with musical improvisation and live drawing from 9 years
What does the music of tomorrow sound like? What does music sound like on the moon and on a star?
We can find future visions and ideas of a life on another planet in literature, cinema and in music. In this workshop, Josef Dorninger, the inventor of the live drawing and animation program Tagtool, and the music educator Veronika Grossberger work with the creative idea for music and pictures between the moon and stars. The children and young people develop science fiction stories and gather ideas from the work of Ernst Krenek, who at the beginning of the 1970s wrote the science fiction work 'Flaschenpost vom Paradies' (Bottle Message from Paradise). They do live drawings while the music group plays hovering sounds from the universe and planar sounds, which convey the sound of eternity. The instruments include a range of objects from daily life to self-made air sounds. At the end of the workshop week, the result is presented in the school.
Organisers:
Veronika Grossberger, music educator
Josef Dorninger, Tagtool
Duration:
2 lessons each on 5 days
The matter with the 12 tones
Composition workshop from 15 years
12 tones are available to us and we can string them together in any sequence we choose. Which sequence do we like best?
In this workshop we experiment with 12-tone melodies, rearrange them over and over again, and develop our own little composition. In doing this, we perform detective work with the music of Ernst Krenek and tracing the 12 tones in his work.
The workshop is intended for instrumental classes, but it can also be used with voices only or with the help of boom-whackers.
Organiser:
Veronika Grossberger, music educator
Duration:
2-3 lessons, one morning
Modular Synthesizer Ensemble
Workshop from 15 years
When Ernst Krenek bought his first synthesiser, he was already 67 years old. His lively interest in the development of new music led to his involvement with a completely new medium.
10 modular synthesisers form the starting point for the participative music project with the aim of presenting electronic music live in the ensemble. The provided modular synthesisers are used for experimenting and composing. Participants work independently and develop sounds, melodies, noises and sequences for a composition.
The project is guided by Gammon, a musician and music educator, who has been working with synthesisers since the 1990s. The Modular Synthesiser Ensemble was presented for the first time as part of Superbooth17 in Berlin.
Organisers:
Gammon, Modular Synthesizer
Veronika Grossberger, music educator
Duration:
4-5 lessons, 1 morning
Contact
Image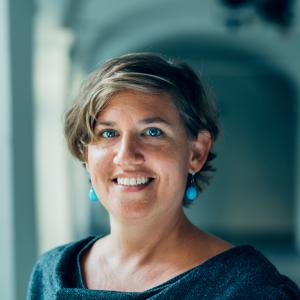 Moment! Music
Time for music by Ernst Krenek
At regular intervals, Moment! Music allows small glimpses into the music of Ernst Krenek, and is addressed to all those who want to delve into new musical areas. The musical examples are each ca. 60 seconds long.
The idea is this: Find a quiet place, sit down, make yourself comfortable, and close your eyes. To begin with, you hear a short musical excerpt without any information about the piece. Afterward, you can formulate your own thoughts about what you heard, perhaps even write them down. Finally, you read the text with the background information and look at the corresponding picture. The texts and instructions are prepared in such a way that all age groups can understand and comprehend them.
Concept and idea with the friendly assistance of mica - music austria